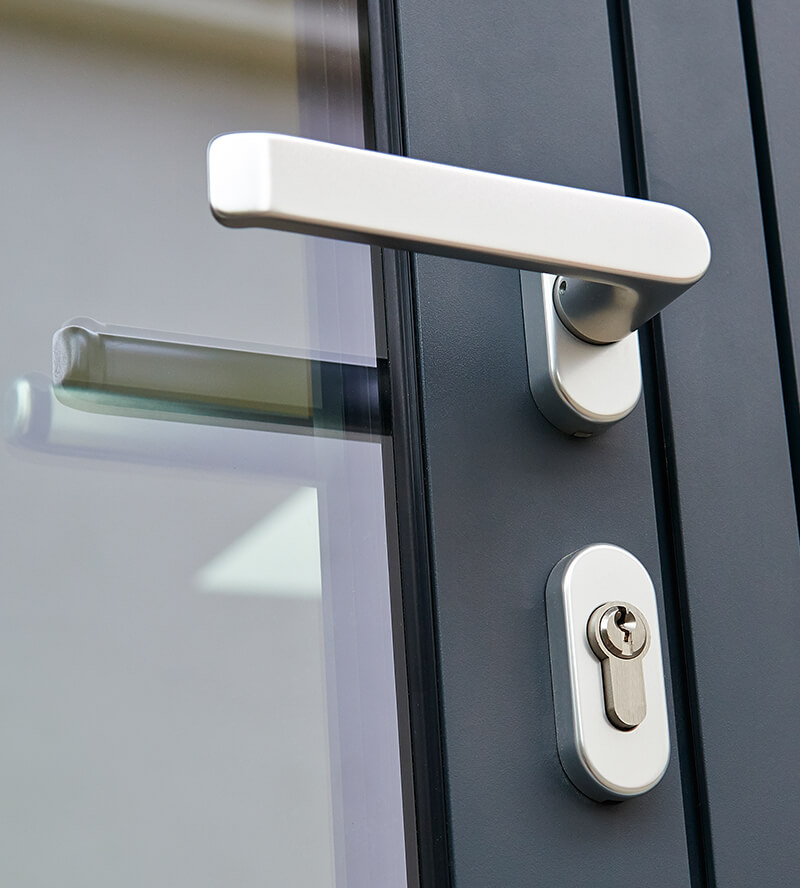 Did you think we would only provide auto locksmith services? We're Licensed Locksmiths after all. So of course, we can service your Commercial Locksmithing needs.
Our service is 100% damage free and rest assured we guarantee our service and parts.
The security of your business is just as important as your home and your car and quite possibly any other physical belonging you own its what fuels your car and puts food in the house so why would you take a chance on security. Let us be a part of elevating your business security. Whether you're looking to take your business security to the next level or just rekey and secure your current setup we're certified and happy to assist. We help companies just like yours to protect their business, employees, customers, facilities +operations from internal and external threats, and allow business to work smarter through our commercial locksmith solutions.
FAQ:
I just need to rekey my lock can you help?
Absolutely! Call Us to Schedule.
I need all new locks and equipment can you help?
Yes! We come to you fully equipped and we can help you chose to choose a lock based of your needs.
I got a disgruntled ex-employee with access to my business- Can you Help?
Absolutely! Call Us Today for a free consultation. 
I'm Locked Out of My Business/ Office- Can you Help?
Of course- We have an extremely fast response to service lockouts.

80+ Reviews of Happy Customers
"We locked ourselves out of the house and needed quick service to get back in. Auto Locksmith San Francisco was the first call I made. Very happy, they were able to be at our home in 20 minutes and had the door open in just a few min. Friendly, professional, and reasonably priced considering the urgency of our situation."
"My parents wanted to upgrade the house locks to smart locks. After checking with some companies, Auto locksmith San Francisco had the best options at the best price. They arrived this morning and replaced all the locks in less then a hour. Great job"
Our Locksmiths Are Bonded & Insured
Business Hours
Mon-Thurs: 9am-9pm
Friday: 9am-5pm
Saturday: Closed
Sunday: 9am-9pm
(In Store Is By Appointment Only)
Can you replace my lost car keys even if I have no spare car key?
Absolutely! We make car key replacements for most makes & models.
What Payment Method will you accept?
All Types. CASH, CARD, CHECK.
Contact Auto Locksmith San Francisco Today!
Get the Service Done SECURELY