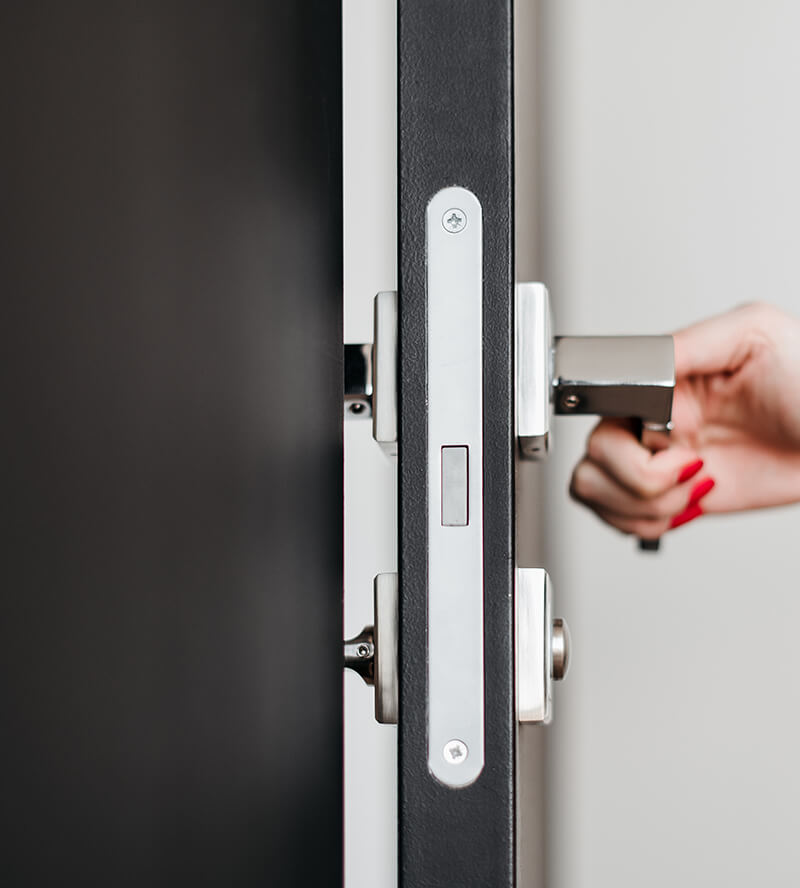 Did you think we would only provide auto locksmith services? We're Licensed Locksmiths after all. So of course, we can service your Residential Locksmithing needs.
Our service is 100% damage free and rest assured we guarantee our service and parts.
Thinking about beefing up your security? Here's something to ponder. Its common knowledge that: There are an estimated 2.5 million burglaries committed per year with 66% being home invasions. A burglary occurs every 30 seconds, Summer is a hot time for burglaries, Rural areas get the most burglaries and Renters are burglarized more often.
Based on these statistics. We cannot stress enough how much a good high security lock can help protect you and your loved ones not to mention your personal property.
Let us show you how we can help secure your residence from potential security threats today.
FAQ:
I just need to rekey my lock can you help?
Absolutely! Call Us To Schedule.
I need all new locks and equipment can you help?
Yes! We come to you fully equipped and we can help you chose to choose a lock based of your needs.
I'm Locked Out of Home- Can you Help?
Of course- We have an extremely fast response to service lockouts.

80+ Reviews of Happy Customers
"We locked ourselves out of the house and needed quick service to get back in. Auto Locksmith San Francisco was the first call I made. Very happy, they were able to be at our home in 20 minutes and had the door open in just a few min. Friendly, professional, and reasonably priced considering the urgency of our situation."
"My parents wanted to upgrade the house locks to smart locks. After checking with some companies, Auto locksmith San Francisco had the best options at the best price. They arrived this morning and replaced all the locks in less then a hour. Great job"
Our Locksmiths Are Bonded & Insured
Business Hours
Mon-Thurs: 9am-9pm
Friday: 9am-5pm
Saturday: Closed
Sunday: 9am-9pm
(In Store Is By Appointment Only)
Can you replace my lost car keys even if I have no spare car key?
Absolutely! We make car key replacements for most makes & models.
What Payment Method will you accept?
All Types. CASH, CARD, CHECK.
Contact Auto Locksmith San Francisco Today!
Get the Service Done SECURELY